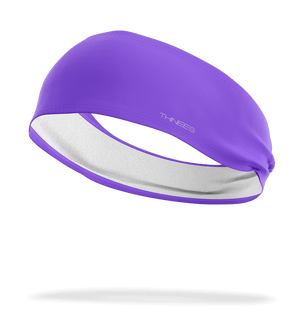 Thinees
Purple
Headband
Sale price Price $12.99 Regular price
See the game better.
It's hard to find a comfortable headband that can keep the sweat out of your eyes. That's why we decided to design a thin headband that's as comfortable as our socks and can also absorb and wick sweat away from your eyes.
Does it fit under a helmet? Yes.
Does it look awesome when busting out a double lutz? I mean yeah.
Unleash serious comfort, keep hair and sweat out of your eyes, and look awesome doing it. Our headband is made of an ultra-soft polyester / spandex blend and is available in a wide variety of colors.
Let's go!
92% Polyester, 8% Spandex
Base: Purple
Logo: Grey
Other styles you might like...