Celebrate Women's World Cup 2023 with Thinees' Canada and USA Headbands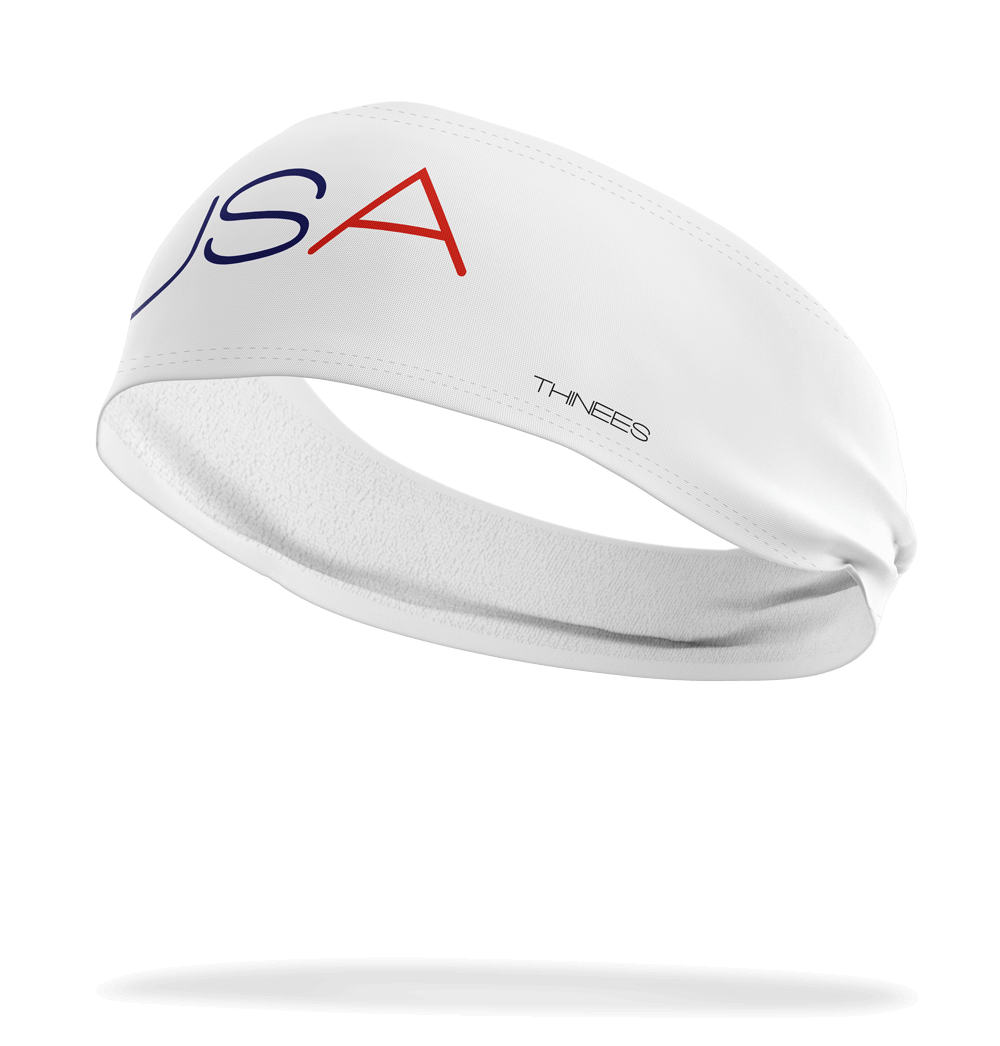 Sports have an incredible power to bring people together, inspire teamwork, and foster a sense of unity and camaraderie among nations.
Whilst we at Thinees are known for our gear relating to the wintry sports: hockey, figure skating, ringette, there is one such event that captures the world's attention like no other.
The World Cup of Soccer.
Right now, Australia is hosting this prestigious tournament, showcasing the best female soccer players from around the globe. As the excitement builds, we at Thinees have a sweet option for you to support and celebrate the participating teams. Enter the Canada and USA headbands, the ultimate accessory to show support for our beloved North American teams in the Women's World Cup.
The Women's World Cup 2023: A Celebration of Talent and Unity
The Women's World Cup of Soccer is a showcase of some of the most incredible athletes in the sporting world. It is not merely a competition; it is a platform that showcases talent, determination, and passion for the game. The participating teams represent more than just their respective countries; they represent the dreams and aspirations of countless young girls and boys who look up to these athletes as role models. It is only fitting that we rally behind them and show our unwavering support in every way possible.
One notable athlete still competing for the Canadian side is the timeless, freakishly-athletic Christine Sinclair.
Christine Sinclair is a living legend whose impact on the game of soccer in Canada is immeasurable. With a career spanning over two decades, Sinclair has not only become the face of women's soccer in Canada but also a role model and an inspiration for countless aspiring athletes. Born on June 12, 1983, in Burnaby, British Columbia, she took her first steps into the world of soccer at a young age, and little did the world know that this young prodigy would go on to leave an indelible mark on the sport.
Sinclair's accolades and achievements on the field are nothing short of extraordinary. As the captain of the Canadian women's national team, she has led her country to numerous successes, including winning back-to-back Olympic bronze medals in 2012 and 2016, as well as being an integral part of the team that clinched the 2010 CONCACAF Women's Championship. Her goal-scoring prowess is unparalleled, and in January 2020, she surpassed Abby Wambach (American soccer icon) to become the all-time leading goal-scorer in international soccer, an astonishing feat that solidified her status as one of the greatest players the game has ever seen.
Beyond her accomplishments on the pitch, Christine Sinclair's impact reaches far beyond the game itself. As a humble and respected leader, she has been a driving force in promoting gender equality in sports and advocating for increased support and recognition for women's soccer. Her dedication and perseverance have helped elevate the visibility of women's soccer in Canada and have encouraged young girls and boys to dream big and pursue their passion for the sport. Sinclair's legacy is not just about her incredible skills with the ball but also about her ability to inspire and unite a nation through the beautiful game, leaving an enduring impact on soccer in Canada (and the world) for generations to come.
At the age of 40, Sinclair is still dawning the Red and White for Canada, something simply inspiring and remarkable.
What a legend.
Canada and USA Headbands: A Symbol of Support
Thinees' Canada and USA headbands are more than just fashionable accessories. They are symbols of support and unity for the Canadian and American teams competing in the Women's World Cup 2023. Adorned with the national colours and emblems of these powerhouse teams, these headbands are perfect for soccer enthusiasts and fans looking to cheer their teams to victory.
Why Choose Thinees' Headbands?
Premium Quality: We're mostly known for our industry-leasing sani sock, but we like to associate ourselves with quality. And these headbands are no exception. Crafted with care, they offer a comfortable fit and are built to withstand the intensity of sports events.
Stylish and Versatile: Whether you're dawning these bad boys (do people still say bad boys?) around the rink, at your favorite sports bar, or even from the comfort of your home, the Canada and USA headbands add a touch of style and patriotism to your ensemble.
Unisex: Sports are for everyone. And so are these headbands.
Community: These headbands serve as a bridge connecting fans from different corners of the world, united by their love for soccer and their support for the players on the field.
Support your team and look awesome doing it!
As the Women's World Cup 2023 approaches, now is the perfect time to celebrate the beautiful game. By donning Thinees' Canada and USA headbands, you become a part of something larger – a community that celebrates the incredible talent displayed by female athletes.
The upcoming tournament promises to be a spectacle, filled with passion, drama, and unforgettable moments. So, get out there and support your team!
Until next time...